Photo by Bekir Dönmez on Unsplash
Halloween has been recognized as one of the least eco-friendly holidays for quite some time. From candy wrappers, costumes made from harmful materials, and single-use decor made from non-sustainable materials and that require a lot of energy to produce, it is far from a sustainable celebration. 
If you aren't already aware, the majority of costumes sold at Halloween super-stores are made with toxic materials like PVC which contains phthalate. When these sometimes flame-retardant materials find their way to a landfill, they leak toxic chemicals into the environment that may cause adverse health effects over time. Not whatcha want.
As a company that's all about health of body & planet, for Halloween, we're making a conscious effort to be more mindful of how we're celebrating, keeping the planet in mind with each decision we make. To inspire you to do the same, we're sharing a few pieces of advice on how to make a killer custome for a more eco-friendly Halloween. Plus, most of them don't require too much planning at all!
Skip the store and shop your closet. You would be surprised by what you might be able to come up with just by looking around the house. If you don't see yourself as the creative and crafty type, don't fret. Primary has an awesome website that offers unique DIY costume ideas for the whole family. Check it out here! Bonus: most of the ideas can easily be turned back into everyday clothes following the holiday.
Get punny. Some of the best costumes over the last few Halloweens have been those that make fun use of puns. A few fun ideas we love: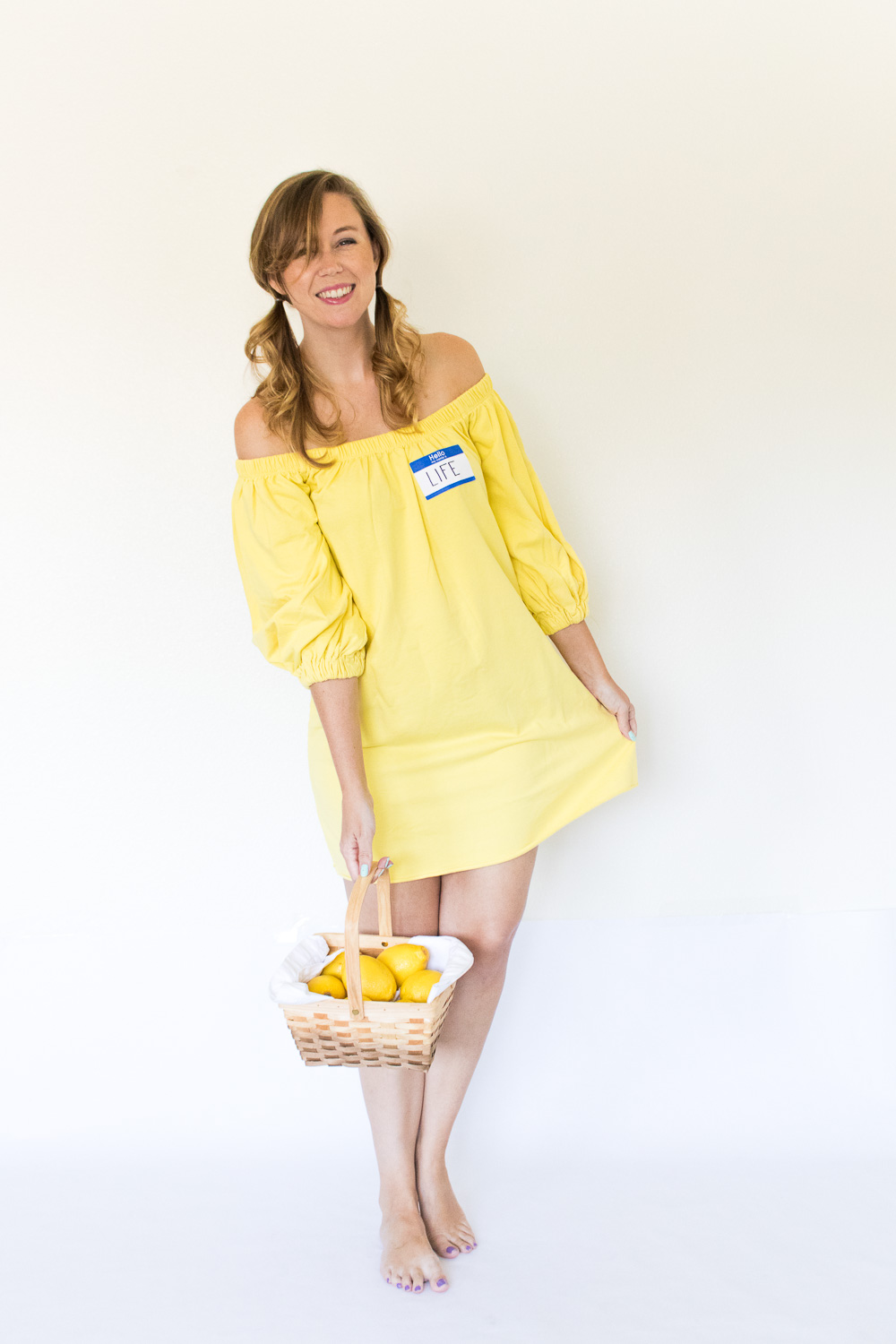 When Life Gives You Lemons: Wear something yellow and a name tag that has "LIFE" written on it. Then, carry around a basket of lemons and everyone will quickly catch on!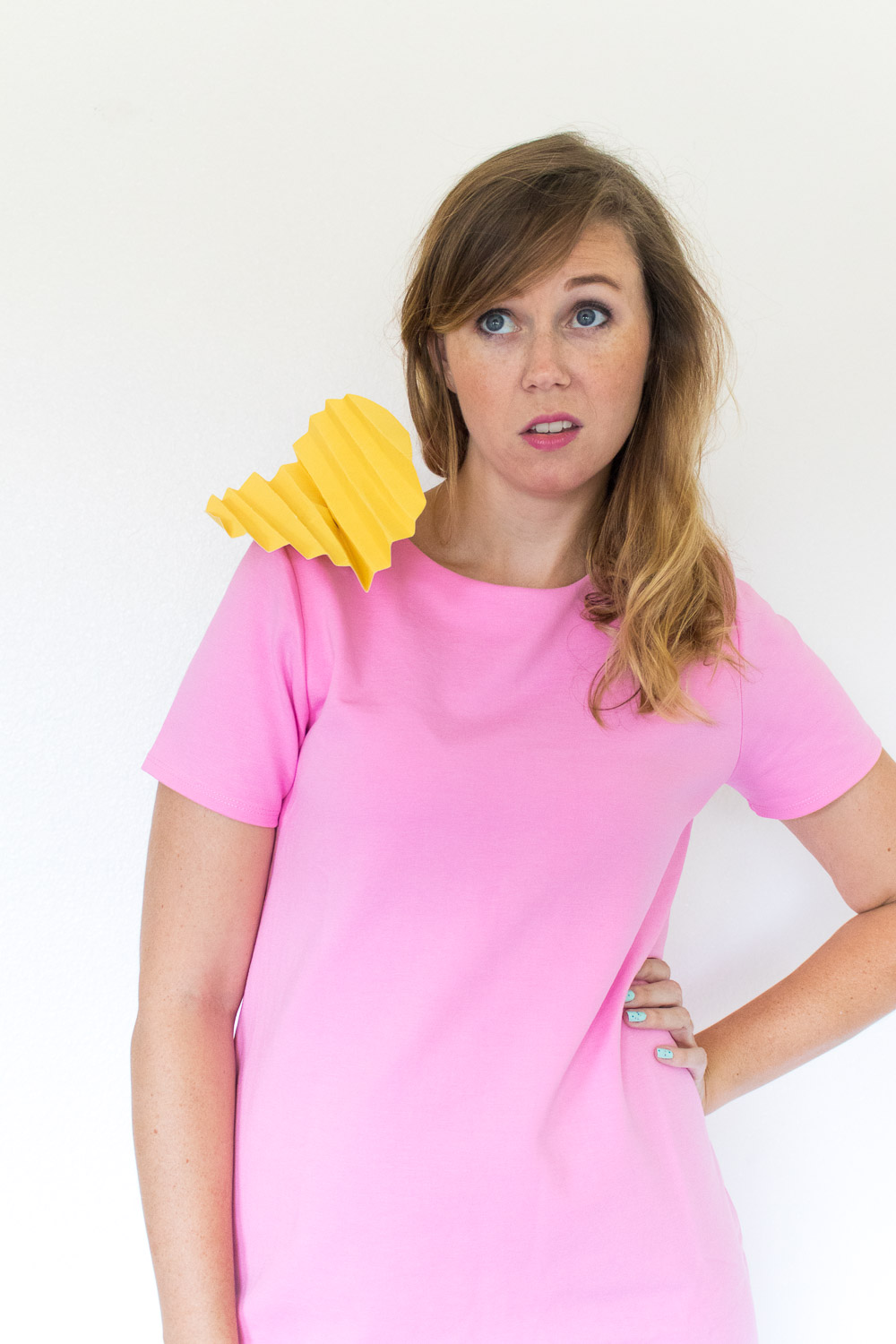 Chip on Your Shoulder: Maybe you aren't a costume person, and want a costume that will reflect your mood while making others laugh! All you need is a yellow piece of paper and a scissors. For more instructions, see Club Crafted.
Party animal: Dress up as though you are attending a fancy party (tux or long dress) and add an animal mask or ears. Viola!
Costume swap. Many of us have accumulated costumes throughout the years, so why not do an exchange with family, friends, or neighbors. The more life you can get out of a costume means the longer time you're keeping it out of a landfill.
Get creative with the treat bag. The typical baskets and bags for trick-or-treaters are cheap, low quality, and won't last throughout the years. We recommend using a canvas tote or even a pillowcase!
Safe to say, this Halloween requires more creativity than most but we're hoping it will be worth it!
Our love of planet is at the center of all we do, which is why this topic of keeping sustainability in mind during the holidays is so near and dear to our hearts. In case you aren't aware, our office and manufacturing facility is fueled by 100% renewable energy. In addition, we recently launched our new packaging, the BtrBtl™, our greatest innovation for the planet to date. Designed to biodegrade at an accelerated rate in landfills*, you can feel good about what you're drinking. To see the BtrBtl™ in real life, use our store locator to find a store with SGSY shots near you.
*Accelerated biodegradation based on ASTM D5526-94 testing showing that the treated PET used for the BtrBtl™ biodegrades 31.7–37.0% after 391 days in active landfill conditions compared to 2% biodegradation of untreated PET.