Crafted Expertise
How can our shots be so yummy and so good for you at the same time? Some say it's magic. We say it's the So Good way.

We curated nutrient-dense superfoods to develop unique, powerful shots in delicious flavors. All of our products are certified organic, carefully sourced to ensure quality, and produced to the highest safety and quality standards. Feel so good with the best quality products!
Flavor First
We take flavor very seriously. It might be because we're foodies, or it might be because feeling good should also taste so good. So when we're developing new items, taste testing is sometimes a multiple-months-long process to make sure we're bringing you powerful ingredients with the best possible flavor.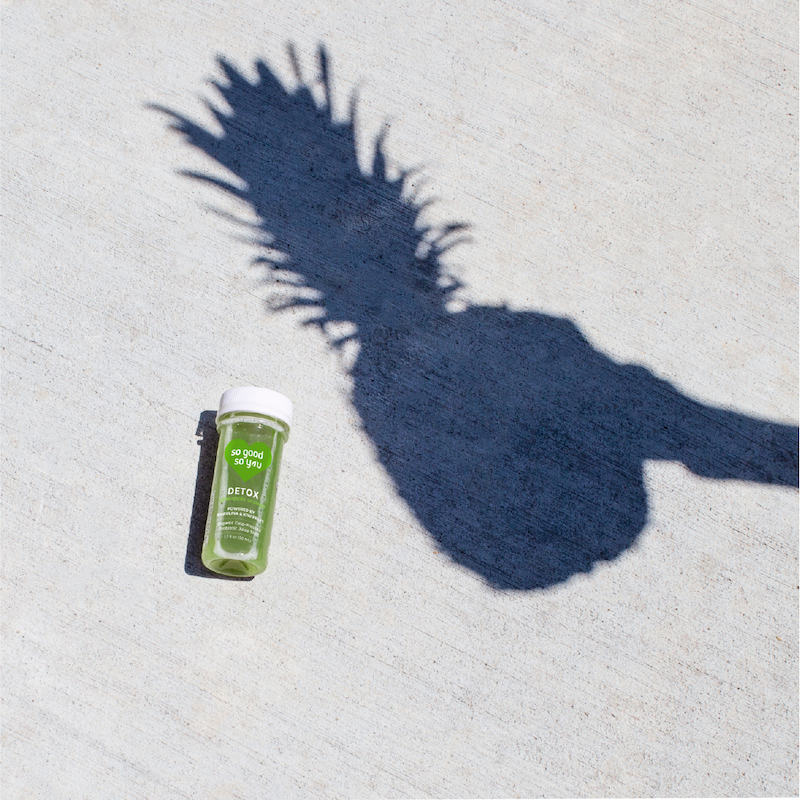 Curated Ingredients
Some say great things come in small packages. We say the same thing about ingredient lists. That's why each of our shots has a short and simple ingredient list. This means the quality, flavor, and efficacy of each ingredient are carefully selected to deliver a superior overall experience.
Lots of Love
Food is sacred. It can be healing, is meant to be shared, and above all, is best when it's made with love and care. It's why our logo is a green heart. It's why our company was founded on a beach right after our founders got engaged. And it's why we pour all our passion and attention into our products to do good for the body and planet. It all comes back to love.
"Flavor is everything and we obsess over getting it right with the highest-quality ingredients available."
Rita Katona, Co-Founder