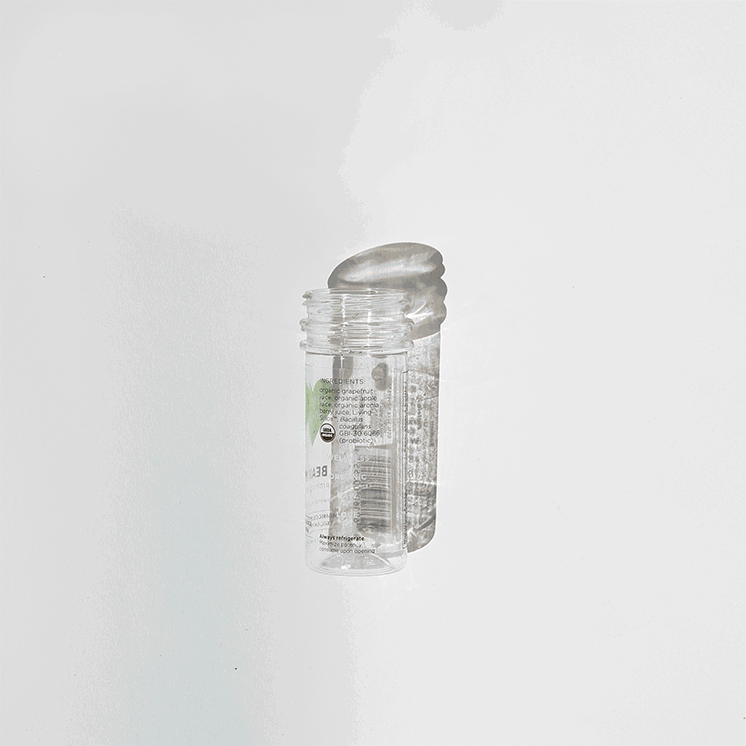 Innovative Packaging: Doing Better with BtrBtl™
Nobody wants to put more plastic into landfills, including us. So we went on the hunt for a better solution—and ended up inventing our own. It's called the BtrBtl (pronounced "better bottle"), and it means that every bottle our shots come in is made of materials that biodegrade at an accelerated rate.
BtrBtl can be recycled just like any other plastic bottle, but if it does end up in a landfill, it will break down much more quickly than other materials around it.
*Accelerated biodegradation based on ASTM D5526-94 testing showing that the treated PET used for the BtrBtl™ biodegrades 31.7–37.0% after 391 days in active landfill conditions compared to 2% biodegradation of untreated PET.
*Important California Notice - California law prohibits the sale of plastic packaging and plastic products that are labeled with the terms 'biodegradable,' 'degradable,' or 'decomposable,' or any form of those terms, or that imply in any way that the item will break down, biodegrade or decompose in a landfill or other environment. These restrictions apply to all sales in or into the State of California, including such sales over the Internet.