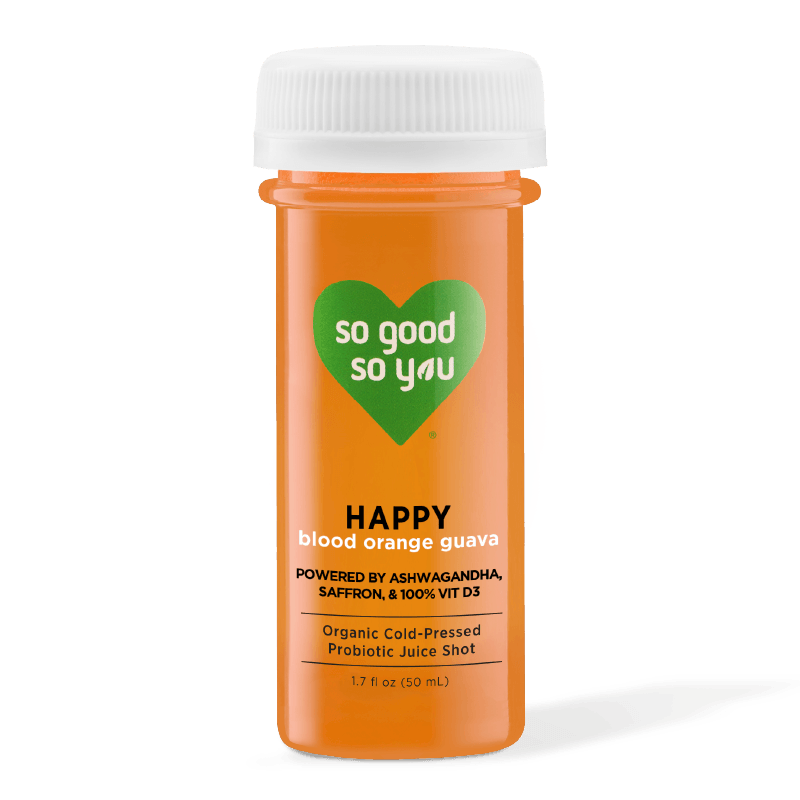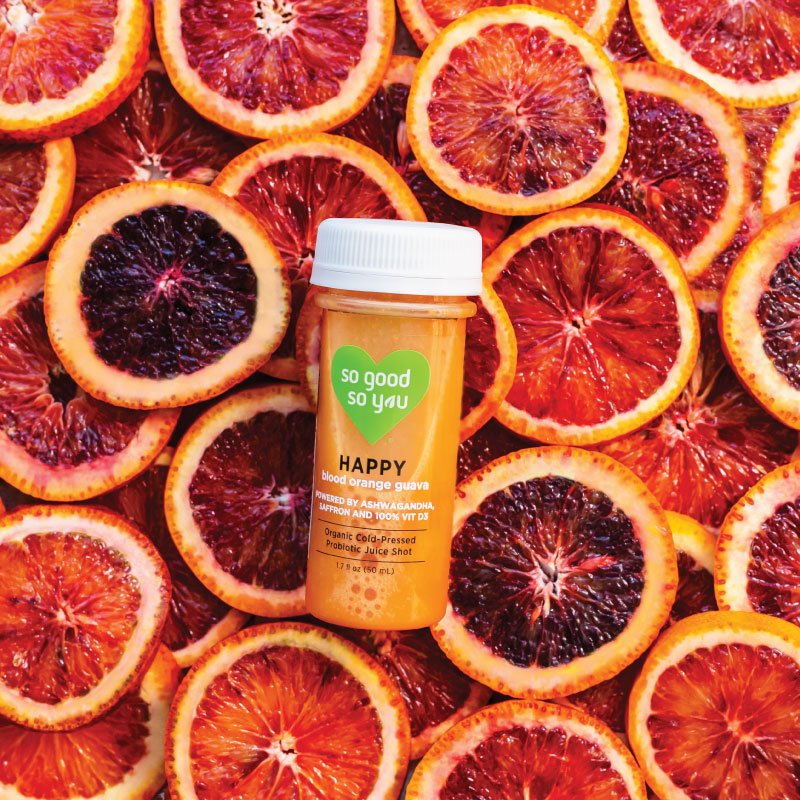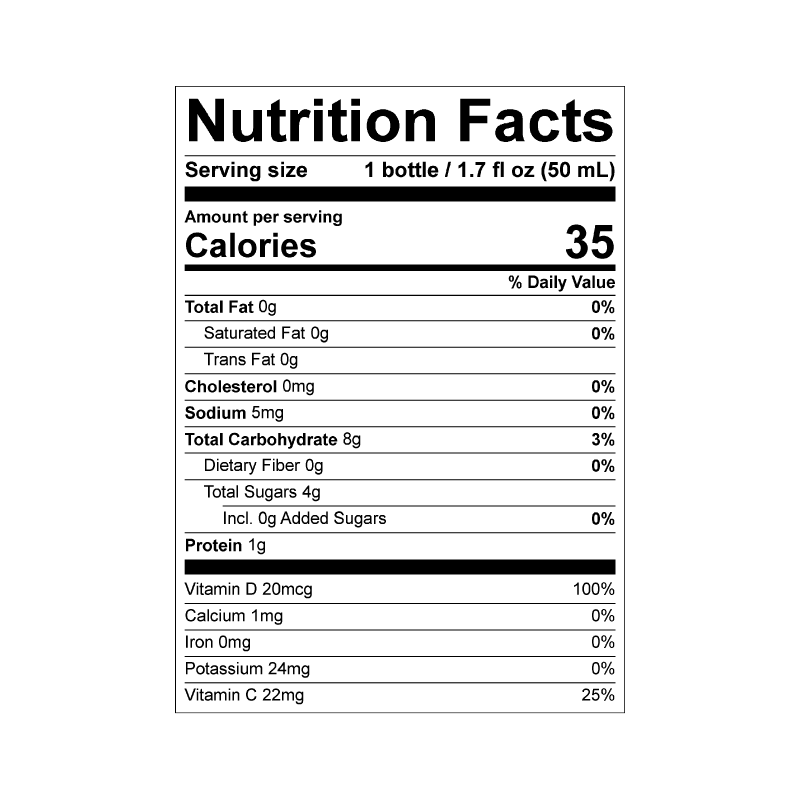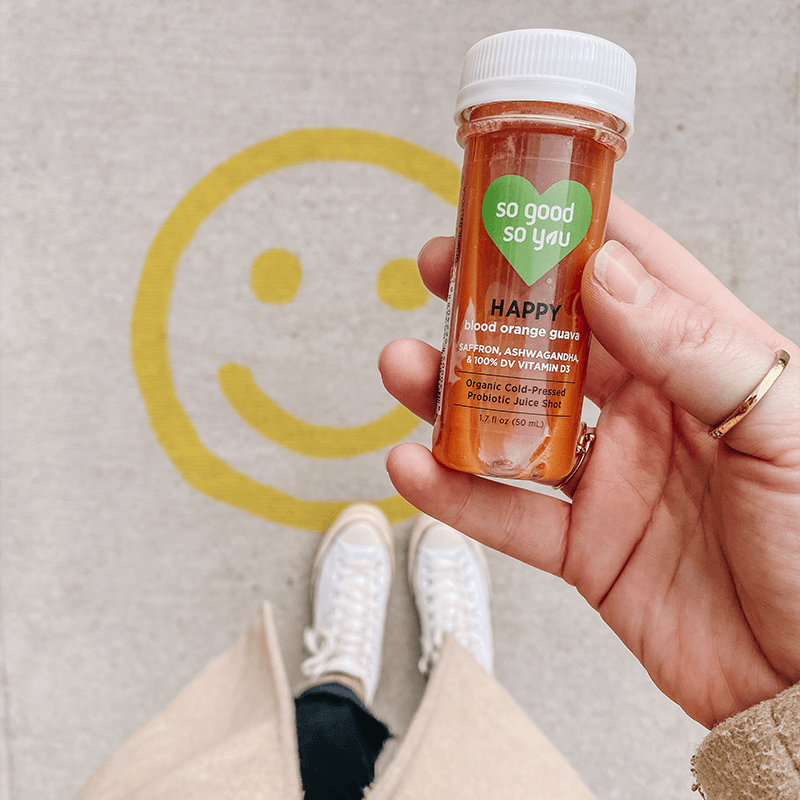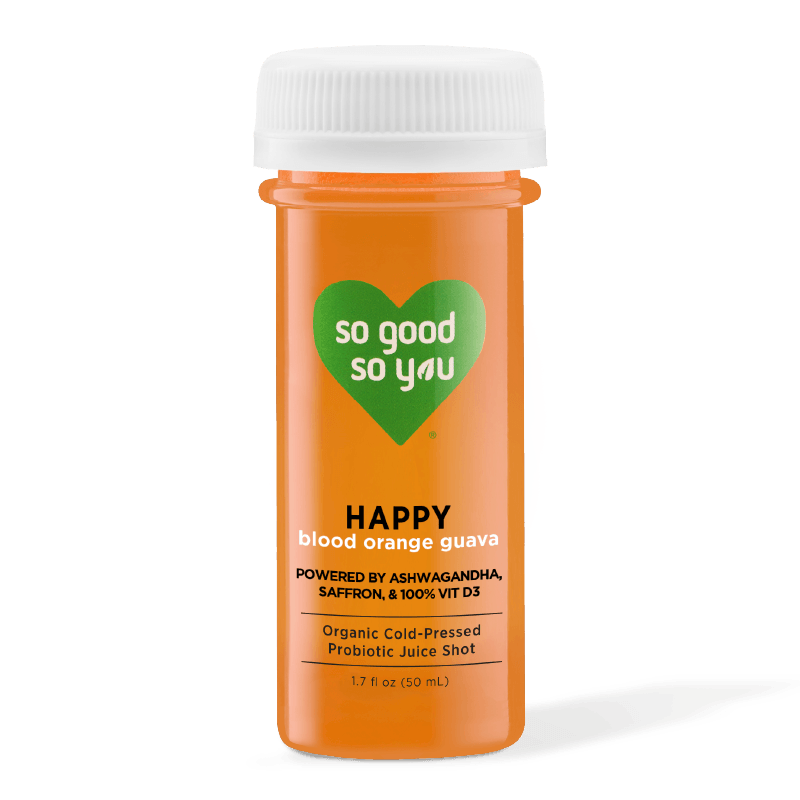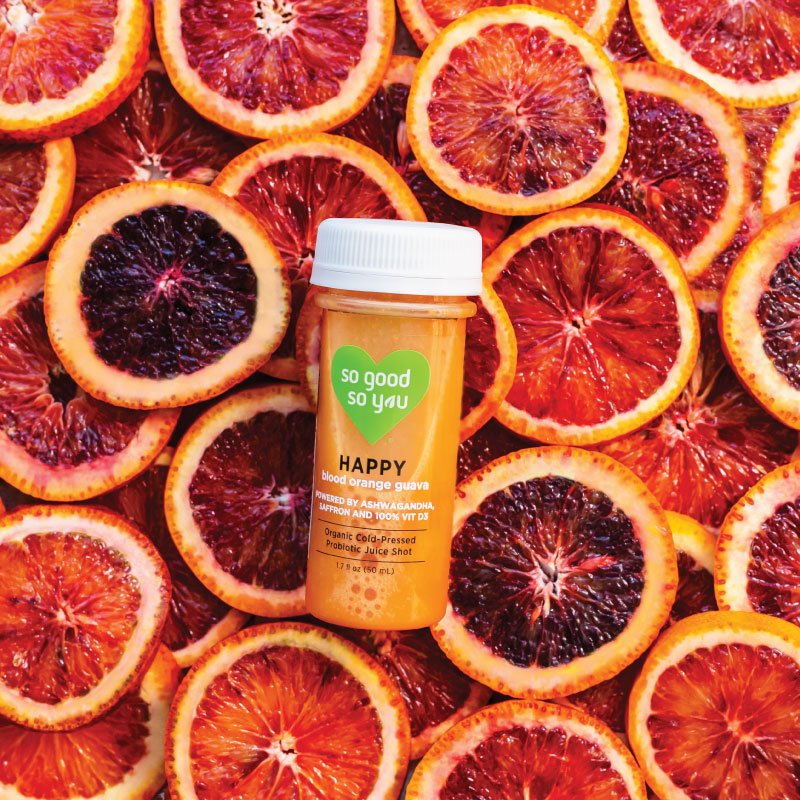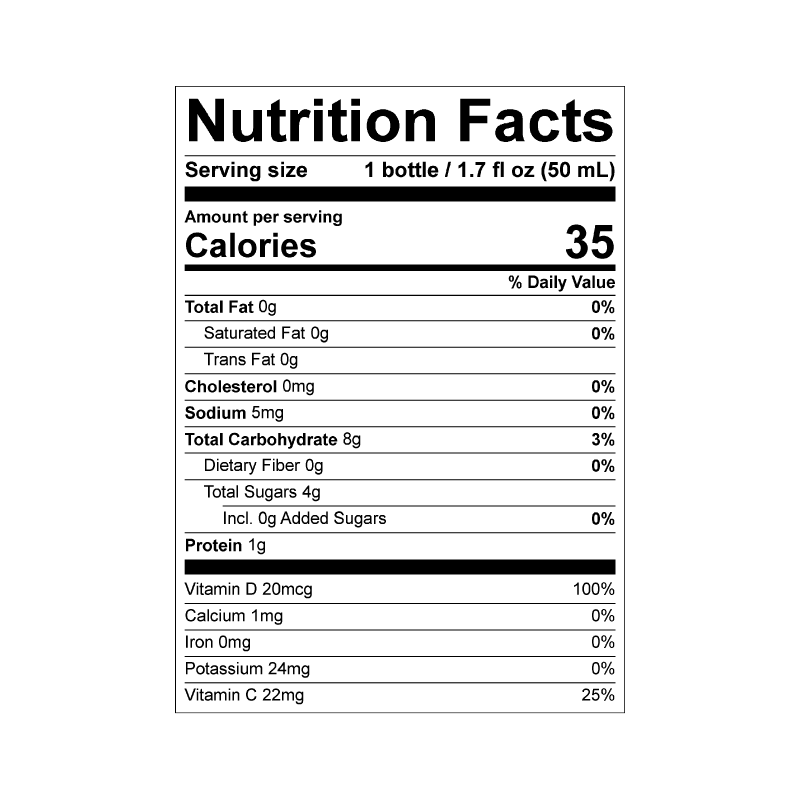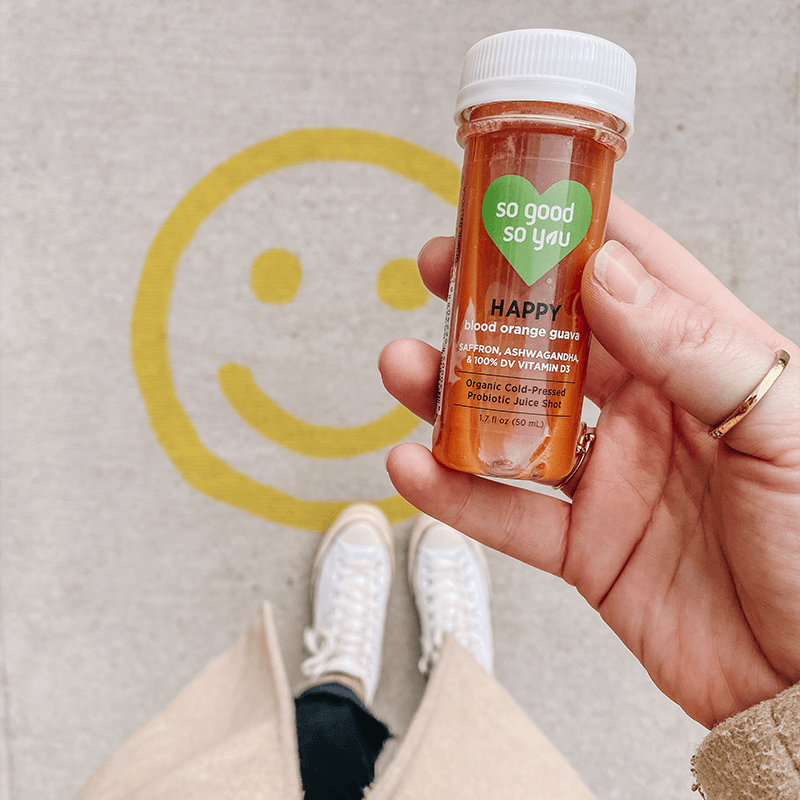 Happy
Warning: uninhibited skipping may occur. A cheerful blend of ashwagandha (an adaptogen that offers balance), saffron (Spanish for "Isn't it a beautiful day?"), and 100% of your daily dose of Vitamin D3, for the pure, noble purpose of putting a smile on your face. Just sip, sparkle, and let the fun shine thanks to all-organic, boosting ingredients.

Take daily to support a healthy immune and digestive system

No preservatives added... ever

One billion CFUs of probiotics 

Only real ingredients and nutrients
Ingredients
Organic blood orange juice, Organic pineapple juice, Organic guava puree, Organic ashwagandha root extract, Organic saffron extract, Bacillus Coagulans GBI-30 6086 (probiotic), Organic vegan vitamin D3. <br><br>*Pregnant and nursing mothers should consult a medical healthcare professional prior to enjoying.
Always Refrigerate
Consume within 24 hours of opening.
When to Take
• Daily to support a healthy immune and digestive system
• First-thing in the morning to kick off the day right
• Anytime you need an extra bit of shine to the day
• When you haven't gotten your daily dose of sunshine
Nutrition 101
Have a question or two? We got you.
Why Should I Take a Probiotic Juice Shot?
All of our probiotic shots provide a unique, functional dose of goodness for your body. Each shot provides 1 billion CFUs of probiotics delivered in deliciously blended fruit and vegetable juices to support your digestion and immune system. Keeping your digestive tract healthy by maintaining a proper balance of bacteria in the body is essential to your gut health, which is linked to your immune health, too. In addition to 1 billion CFUs of probiotics, each shot features unique plant-based functional ingredients!
Are Your Products Organic?
Yes! Our Probiotic Shots are all Certified Organic.
What Are the Main Benefits of Cold-pressed Juice?
As the juice is never heated, the good stuff like beta-carotene, Vitamin C, and other nutrients are still naturally present and available for your body. Our body needs these active enzymes to aid in digestion and to help the absorption of other nutrients. These are not found in cooked or processed foods, only raw fruits and vegetables.In addition, each of our probiotic shots serves a unique function – providing energy, a beauty boost, immune system support and much more.